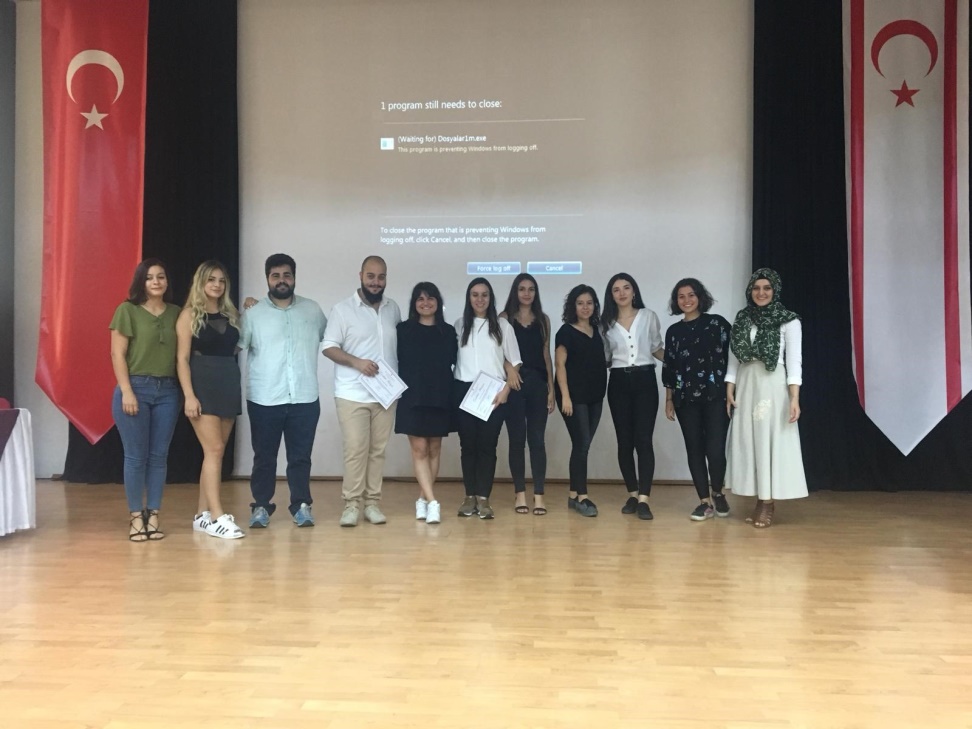 "2ndUpdated Approaches in Physiotherapy and Rehabilitation Symposium" organized by collaboration of Near East University Faculty of Health Sciences, Department of Physiotherapy and Rehabilitation, Center of Excellence and Cyprus Turkish Association of Physiotherapists. More than 250 participants participated in the symposium.
Chairs of the symposium were Neyran Altınkaya (PT, MSc) and Şahveren Çakartaş (PT, MSc). There was a many speakers from North Cyprus Universities also Turkish Universities in symposium. Prof. Dr. Saadet Otman attended syposium as a Honorary President.
Lecturers from Near East University, Ediz Necati (PT, MSc) "The Use of Repetative Transcranial Magnetic Stimulation (rTMS) in Swallowing Rehabilitation", Neyran Altınkaya (PT, MSc) "The role of Physiotherapy in HIV and AIDS" and Sabiha Gökçen Zeybek (MSc) "The Role of Immunonutrition in Updated Treartments" presented their presentations.